I'm a little late in posting this. But Better late than never. Remember that one girly girl.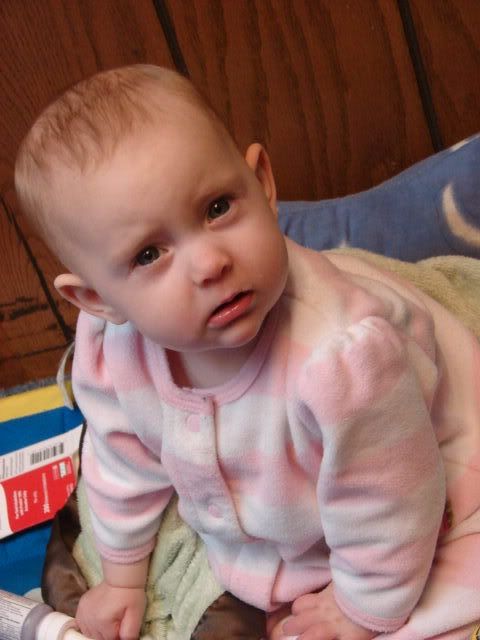 You hate your inhaler. But it helps you breathe so much better.
You are still teething but have yet to have a tooth poke through.
You have not quite figured out that if you lift your belly off the floor, you can use your hands and knees to move you around. Part of me wants you too, the other part hopes you don't learn soon.
You like food some days and others refuse to eat.
You have a really good grasp. You love picking things up. Your pincer grasp is nearly perfected too. Maybe we'll try cheerios soon.
You are another fan of Ketchup (Thanks Izzie!). Lets hope you dont' think its a food group on its own.
You are a good "talker". You say many consonant sounds, but have not yet said a real word!
You are 11lbs 14 oz, and 25.5 inches long!
You wear 3-6 month clothing for the most part.