I'm not sure why, but the catch all spot in my bedroom is my papasan chair. It freqently gets laundry (clean), toys, paperwork, and everything else tossed on it. SO this week I cleaned it off.
BEFORE -- You can see it covered with stuff.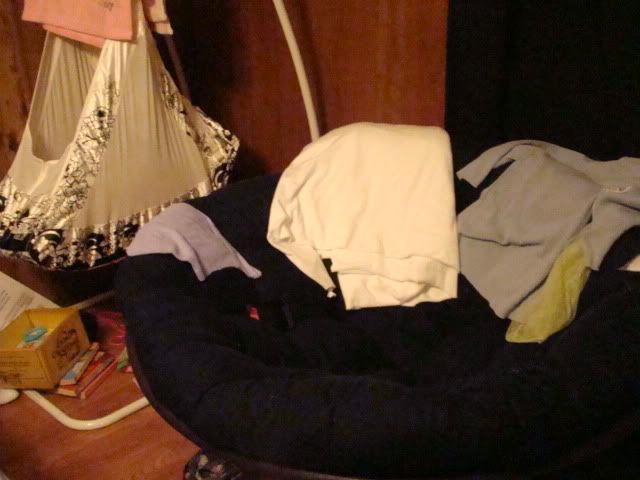 And After. The blue sweater went to teh closet after the picture. The white blanket stays there in case I curl up in it and get cold and the purple burp cloth was there because I'd just but the baby to sleep. (She's in the hammock next to the chair)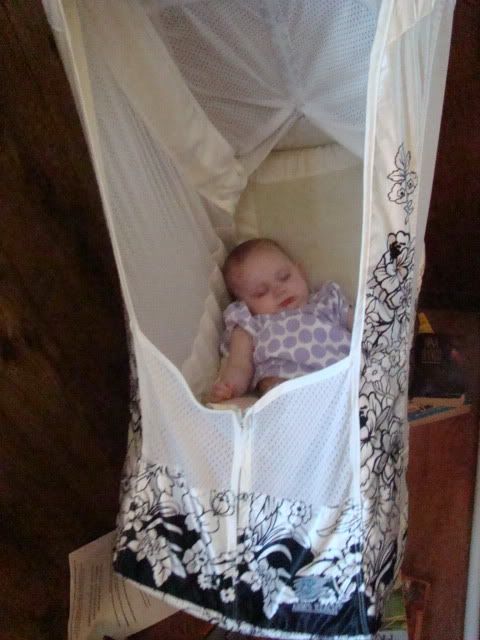 Night Night, sweet girl.
Click for more
Tuesday Tackles