Our oldest daughter was walking by 9 monhts, running at 10. Our middle daughter was running by 9 months. So we've been sort of surprised that Miss Calleigh has had little to no interest in crawling/being mobile.
Which is why when I came into the living room, to find this, I had to laugh out loud. Oh yes. This child. She's stepping up the game and proving to DH & I that she is NO slowpoke.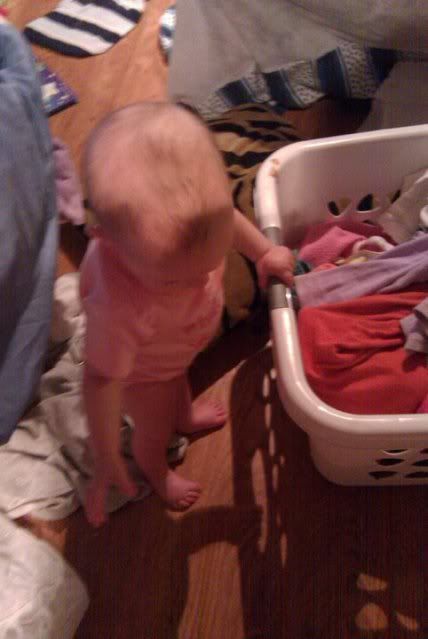 Not only had she stood herself up at the laundry basket, she was also happily throwing my clean clothes on the floor all around her.
*sorry for the icky pic, it was taken with my cellphone*
For more stories, visit
3G&2S