Today you are 10 months old! I can hardly believe it.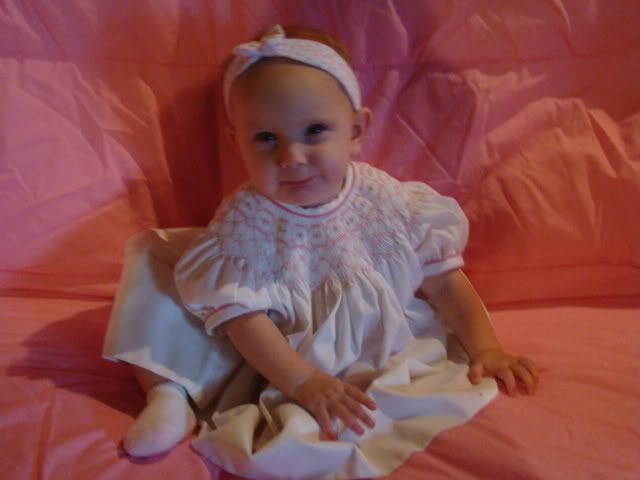 You are crusing along furniture and toys.
You can walk behind a push toy
You are growing into such a sweet person
You still love baked apples and green beans
You tried Chicken for the first time yesterday and LOVED it!
You can wave hi/bye
You can say mama and dada and up
You love Weebles
You enjoy finger foods.