Here's our CDs. I'm working on a better storage system but so far I have not come up with one. If you have ideas I'm all ears.
Well this is what I use NOW with Calleigh.
Pic #1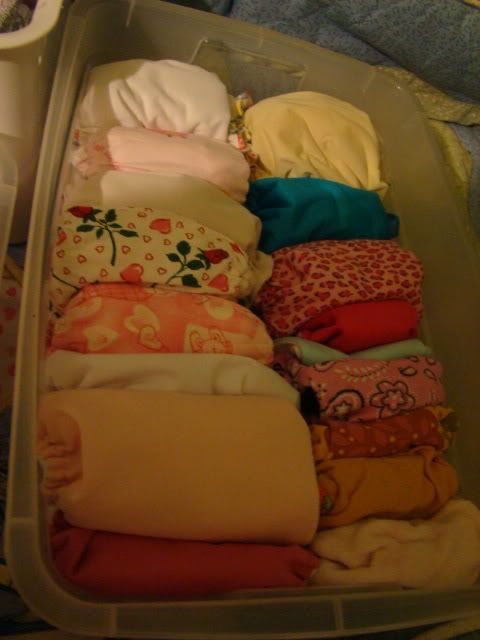 Left Side from top - OS AIO, TXBB AI2, OS AIO, me made AI2, Me made AI2, OSOcozy AIO, 2 OS BG pockets
Right Side from top - OS AIO, OS AIO, OS AIO, S Magicall AIO, S MAGICALL AIO, WAHM fitted, WAHM Fitted, WAHM fitted, BB Fitted
Pic #2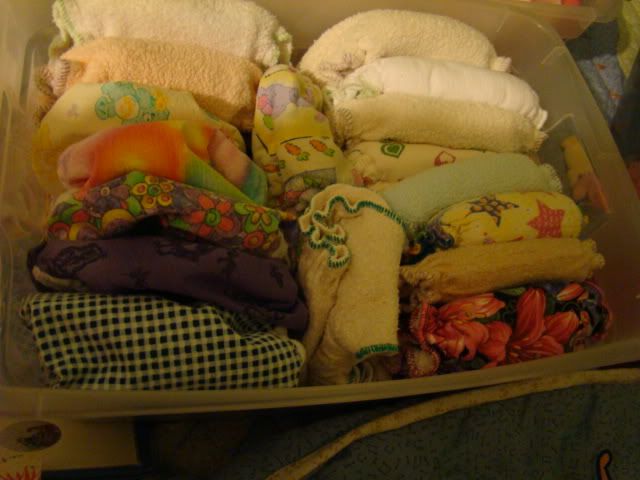 Left Side - 2 KL sz 1 fitteds, 5 HH pockets Right Side - KL sz1, ATD fitted, KL sz1, Apple bottom baby fitted, KLsz1, beccabottoms fitted, KL sz1, valor kids fitted Middle - WAHM fitted, Sugar Plum baby fitted
Pic #3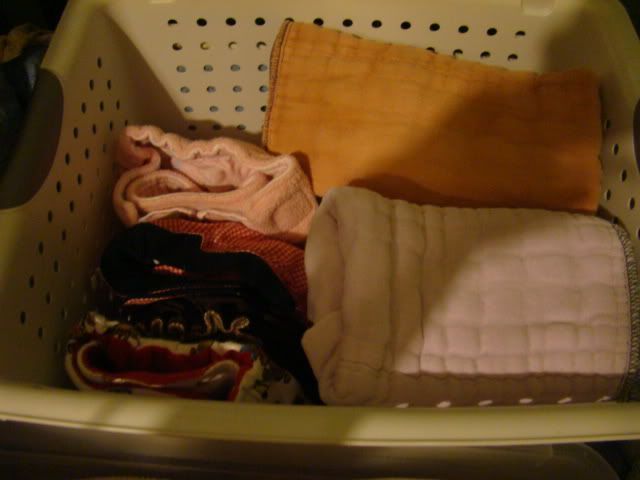 infant prefolds -- 24 (some dyed, some plain) Honeyboy AIO, WAHM AI2, memade AIO, me made fitted7
Pic #4
covers, snappis, doublers, inserts, pins
Not pictured -- a few more AIOs (in wetbag) and about 3.5-4 dozen prefolds (another bin).
We do also use disposables.